Everyone needs a big day out in the summer holidays, whether you spend it with your family or just with your friends, so here are a few of my recommended places to stop by!
1) Tinseltown
A modern twist of an American Diner, Tinseltown is a restaurant, you don't want to miss! A perfect night out for everyone! The food is absolutely divine, including delicious milkshakes and desserts, Tinseltown is known to cater for a whole host of successful and favorite celebrities!
2) Lego land
Great for Everyone, Legoland is a fun family day out to visit a place made entirely out of lego, the fantastic landmarks, and awesome models, and experience the amazing thrills on the vast rides & attractions.
3) M&Ms World
When you enter M&Ms World, chocolate fills the air, get your picture taken with all the famous M&Ms, Find out your own M&Ms colour mood, buy exclusive M&Ms merchandise and taste the abundance of colours of M&Ms and find your favourite! Experience all of this only at M&Ms world!
4) Madame Tussauds
The Ultimate fun celebrity day out! Meet all your favorite celebrities and get your picture taken with countless stars only at the home of celebrity selfies, Madame Tussauds!
5) Aquarium
Experience the breathtaking wonders of the ocean, to see the everlasting beauty of the sea, and spot the countless sea life that swim these waters. Visit the Aquarium now!
6) Planetarium/ Royal Observatory
Explore the depth of our solar system and discover distant galaxies. Come on an amazing immerse journey into the wonders of the night sky at the planetarium. A tour bus of the Universe taking you on amazing journeys to explore and experience the wonders of space.
7) Thorpe Park
Experience the heights of Stealth, the terror of colossus, the drench of the tidal wave, the sickness of Saw, the screams of Samurai and so much more only at Thorpe Park.
8) Harry Potter World
Experience the makings of Harry Potter, and take your own journey and explore the mysteries Hogwarts, school of witchcraft and wizardry. Get the complete Harry Potter experience at the Studio Tour, visit the shops of Hogsmeade, experience the pulse pounding rides and attractions taht transport you into a world of magical thrills and excitement.
.
9) Ripley's Believe it or Not
The World of Wacky and crazy events that are so bizarre, that readers might question the claims!
Experience the Unbelelieveable, only at Ripleys's Believe it or Not!
10) Westfield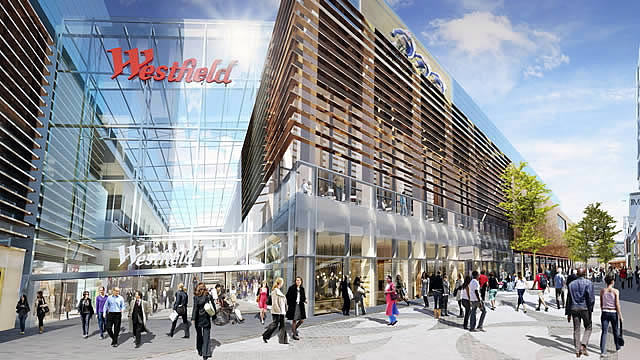 Shop till you Drop at Westfield Shopping Centre! There's so much to do for all the Family, including a cinema, kids club, live events, resturants, and much much more at the home of London's Shopping, Westfield.
And Sincerely I love you Dearly, Oh but I'm clearly Destined to Wonder